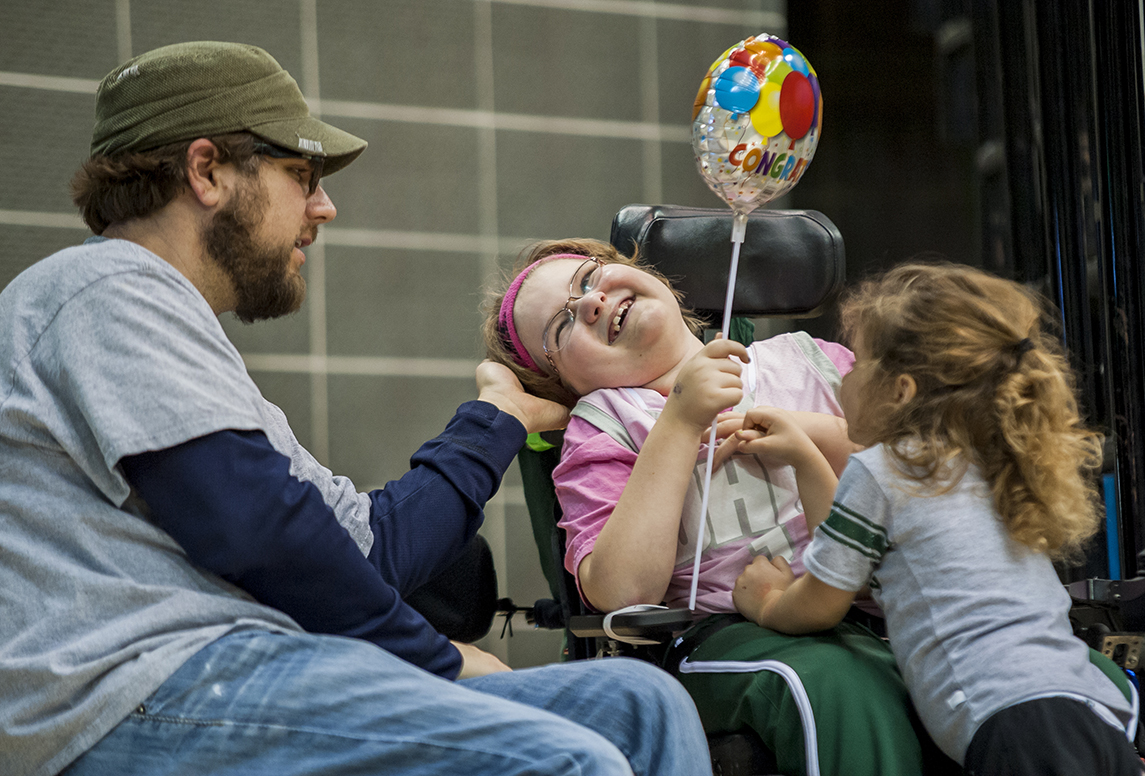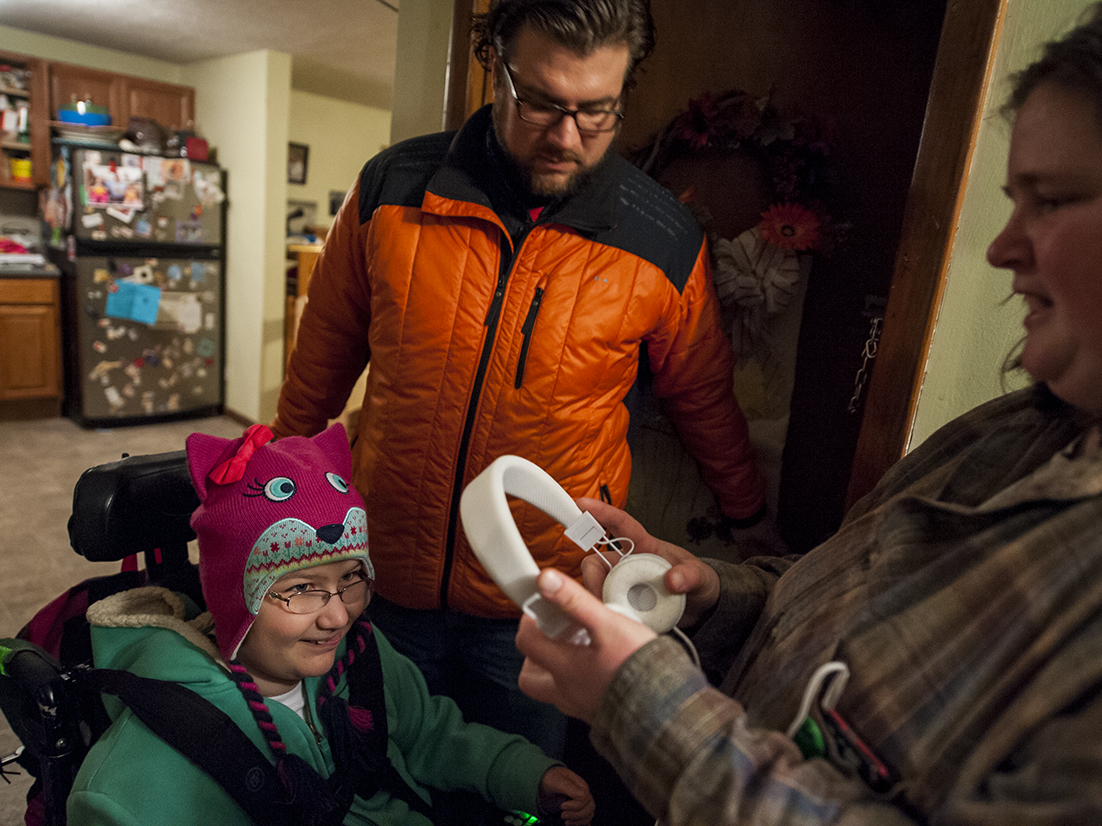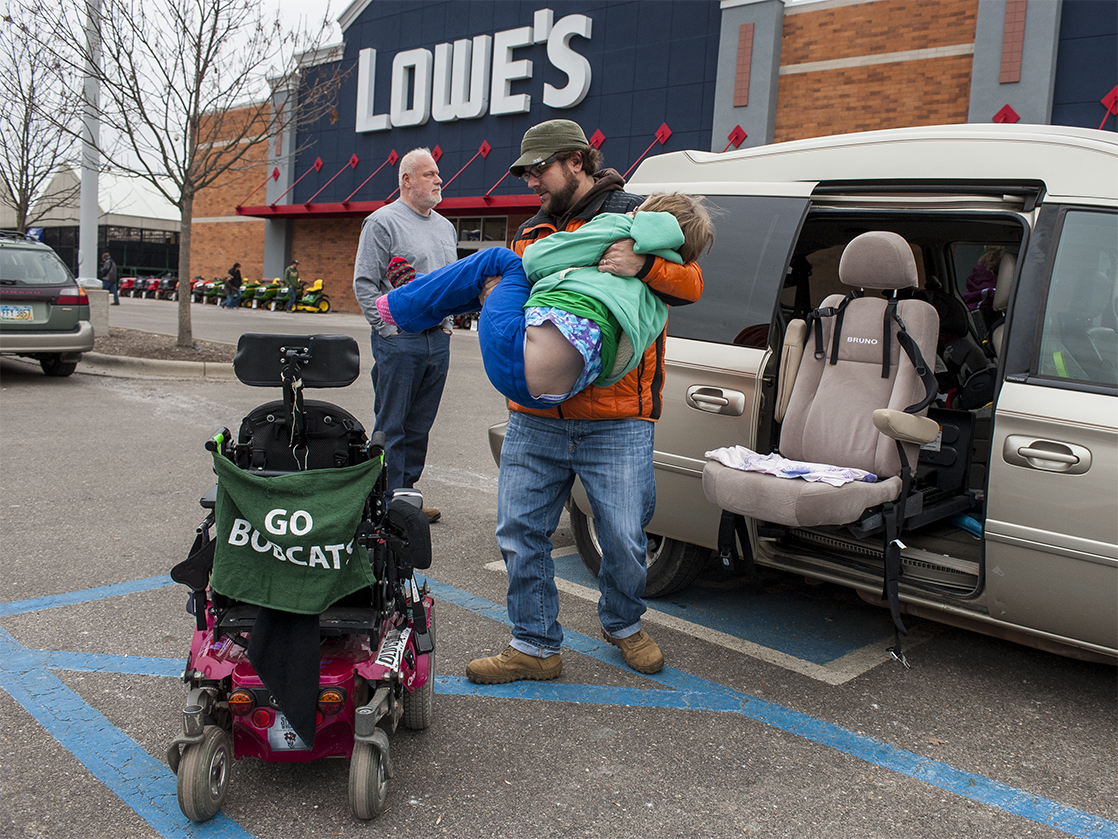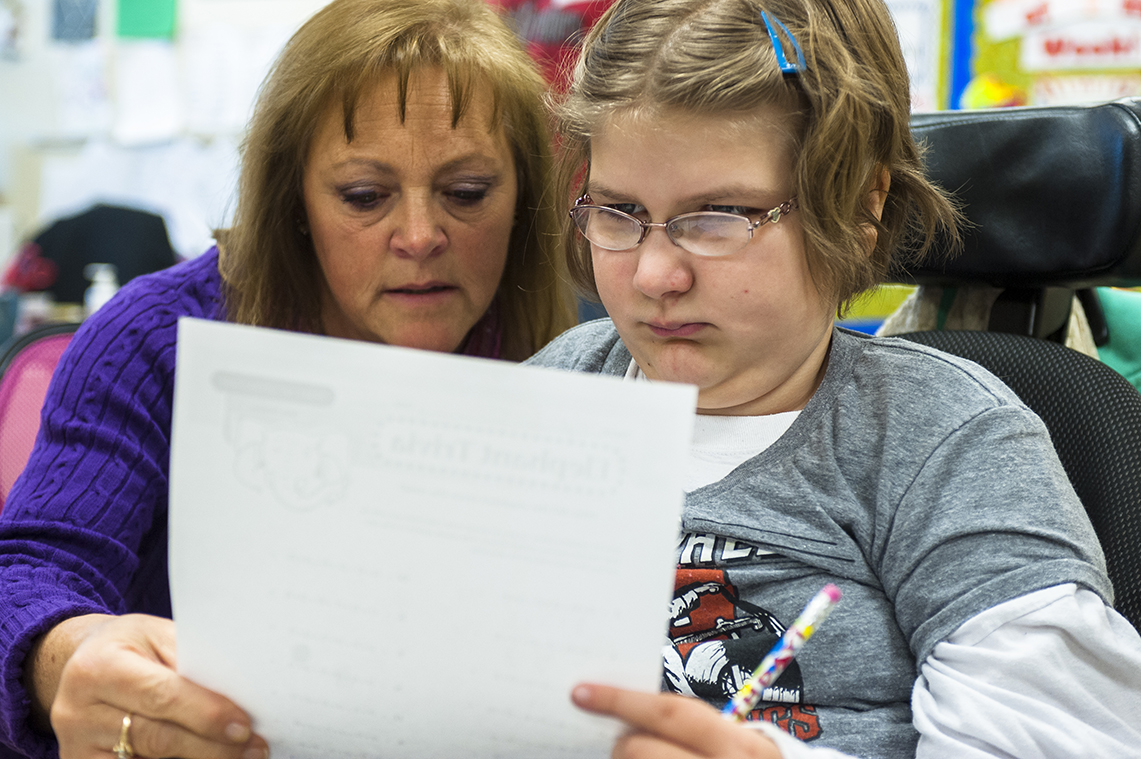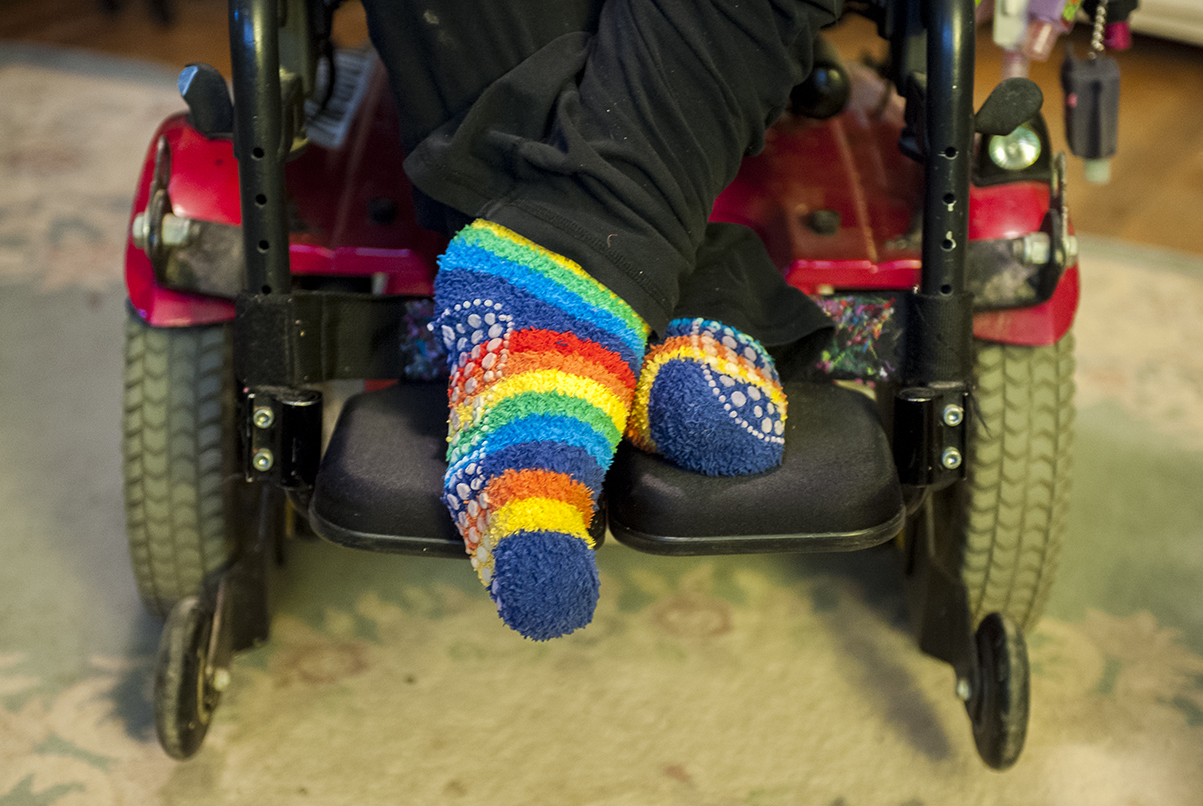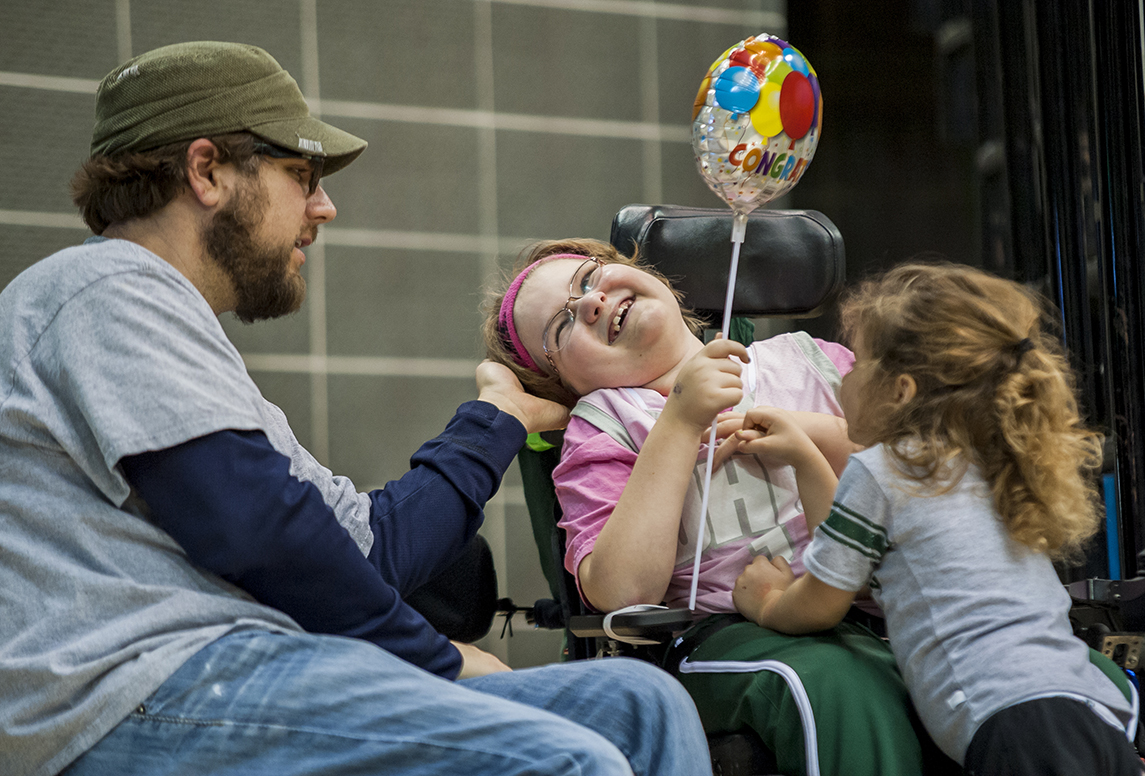 Adyn Bucher, 10, gives a smile to her father Brian Bucher as Adyn's little sister Seneca, 4, tries to play with her during a women's basketball game in the ConvocationCenter. Adyn is diagnosed with SMA (Spinal Muscular Atrophy) and was recently given a spot on the roster for the Ohio University women's basketball team for the next two years.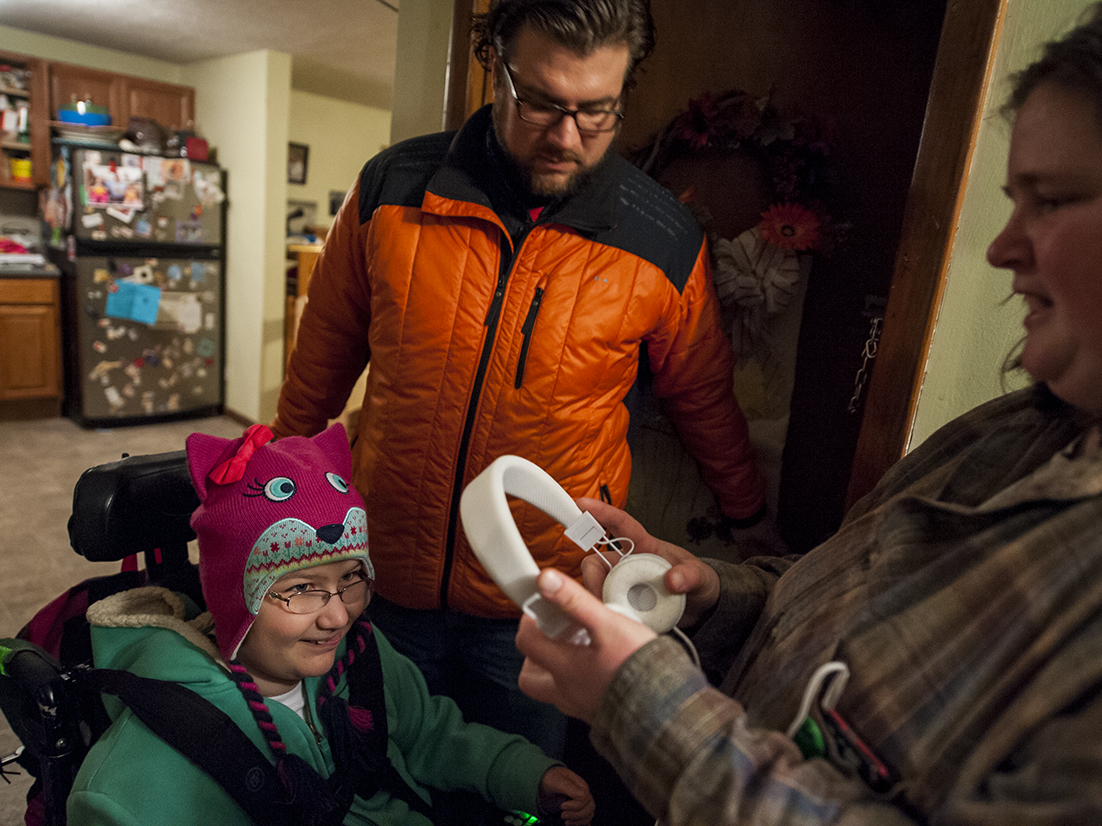 Adyn proceeds to get on the 7:15 a.m. bus to go to school while her dad Brian and younger sister Seneca watch on. According to Brian Bucher, Adyn's father, there are only two busses that are handicap accessible in Athens County. "It makes my mornings more manageable especially when I have to take care of Seneca."
A picture of Lucy, Adyn, and Brian hangs on the wall in Adyn's living room.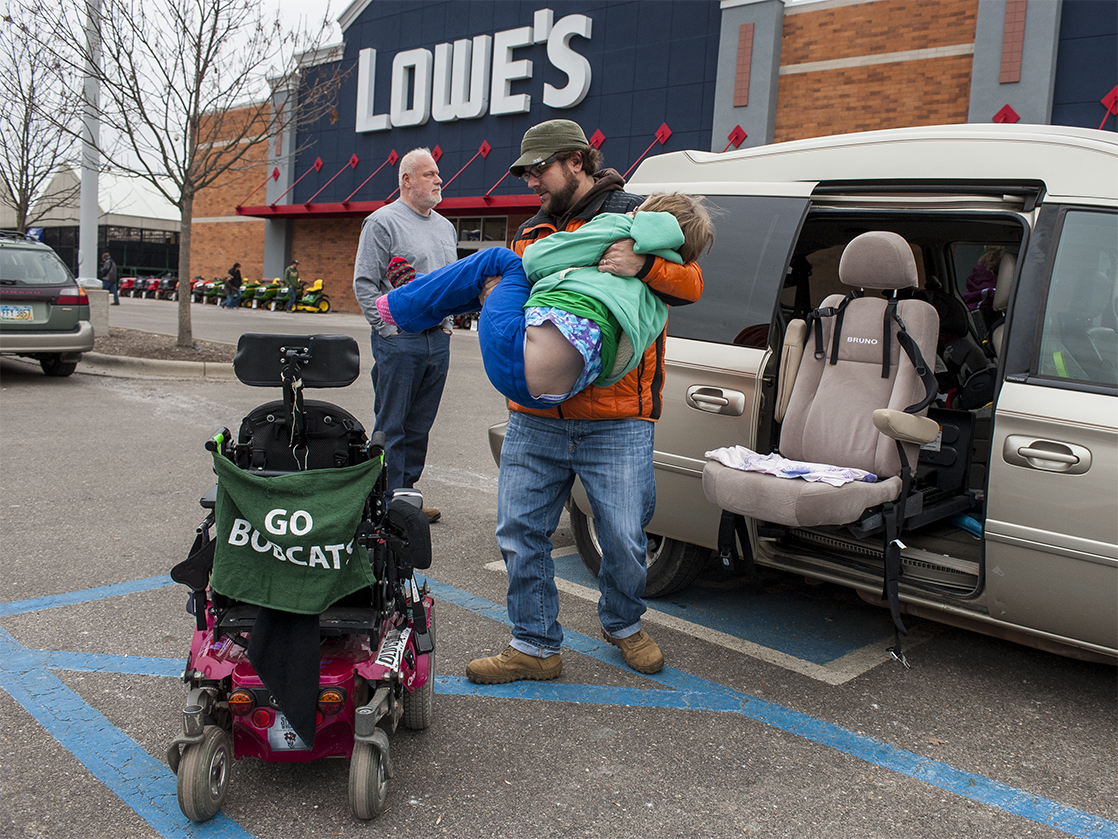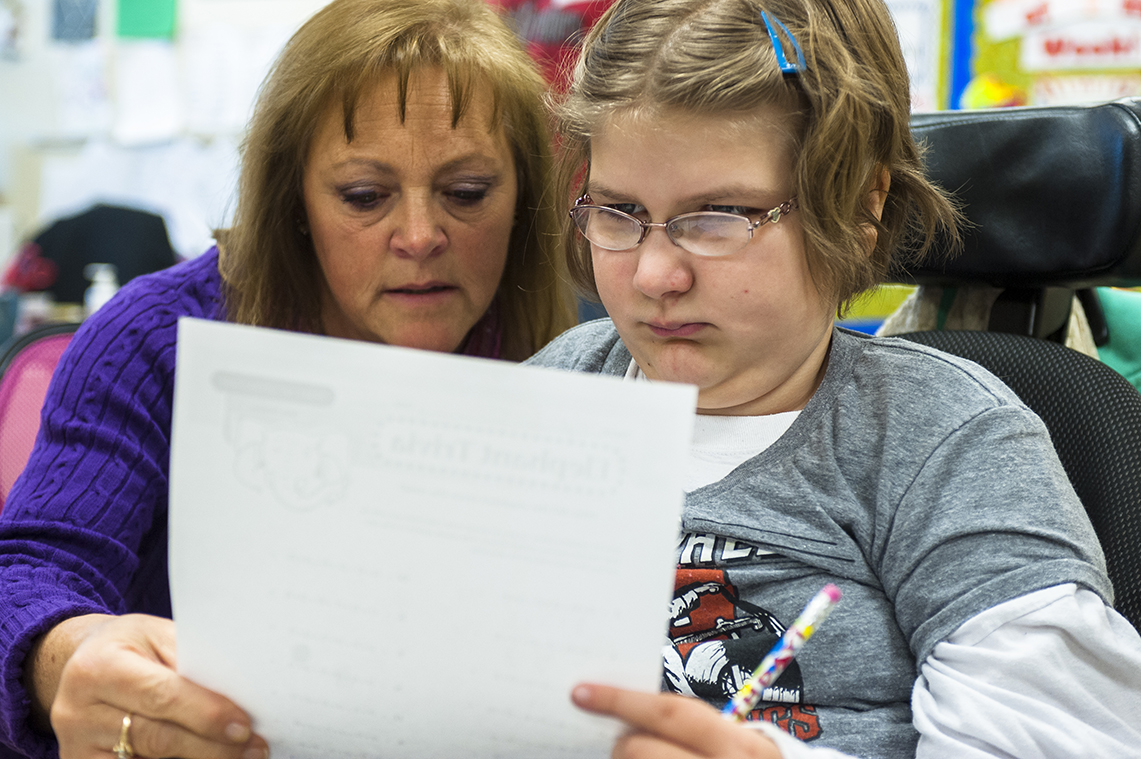 Adyn receives help on her homework from Tracie Jordan, who has been Adyn's school aid for the past six years at Alexander School.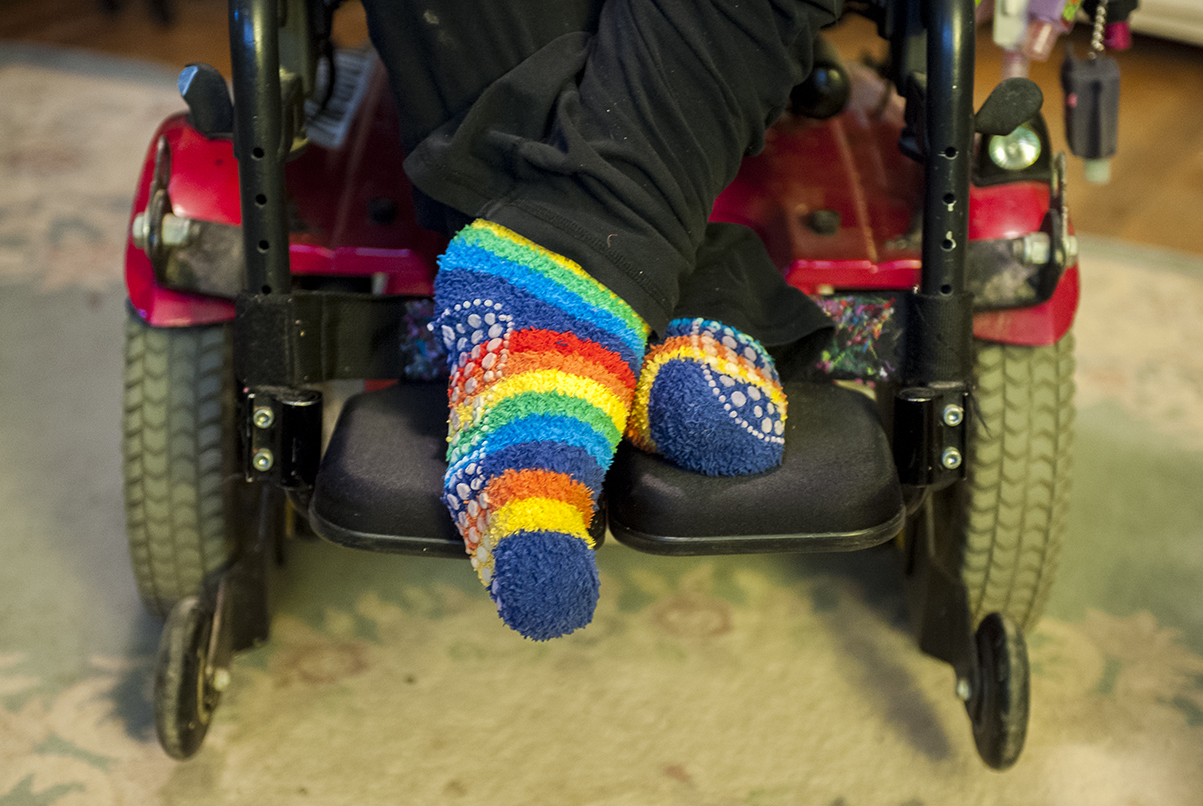 Adyn sits in her living room while she watches television.
Susie Pidcock, left, walks with Adyn Bucher, center, and Brian Bucher, right, delivering St. Patrick's Day gifts to a few of the employees at Lowes Hardwood Store.